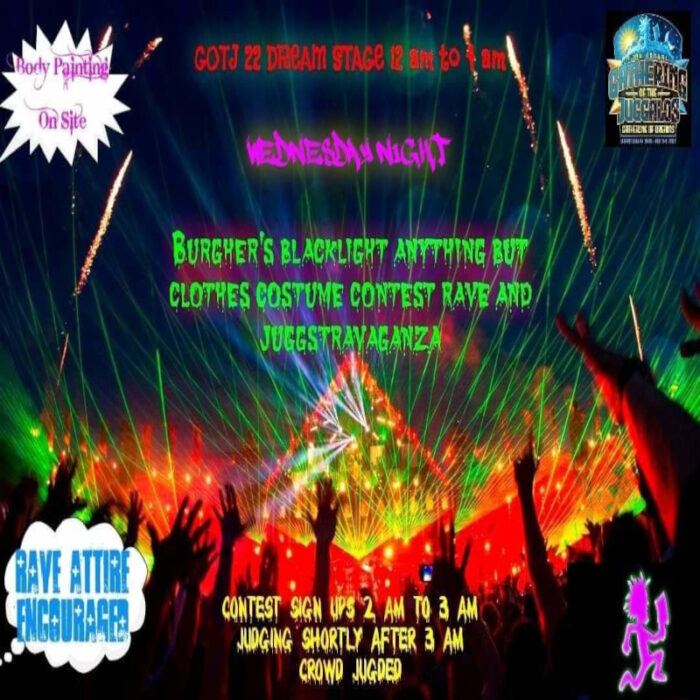 Burgher's Blacklight Anything but Clothes Costume Contest Rave and Juggstravaganza
Featuring Burgher
Juggalo Dream
Juggalos, ravers, and Juggalo ravers…y'all ready??? Opening night of the Gathering of Dreams we dance and party all night!  As soon as the last performer leaves the Joke Ya Mind stage, make your way to the Dream Stage!  You won't wanna miss it.  Blacklights, EDM music, body paint & Juggalo vibes will be in abundance. The Anything But Clothes Costume Contest will be taking entries from 2am to 3am.  A winner will be chosen by the crowd and hooked up with an ultra fresh prize pack from some of your favorite Juggalo-ran small businesses.  The Juggstravaganza part…well, that's y'all! You got some stuff to sell? Come grab a hay bail and get your things out there to the Juggalos. If enough people are around and still down, there will be a 4:20 smoke out! Come out and rave the night away while making good memories with amazing people!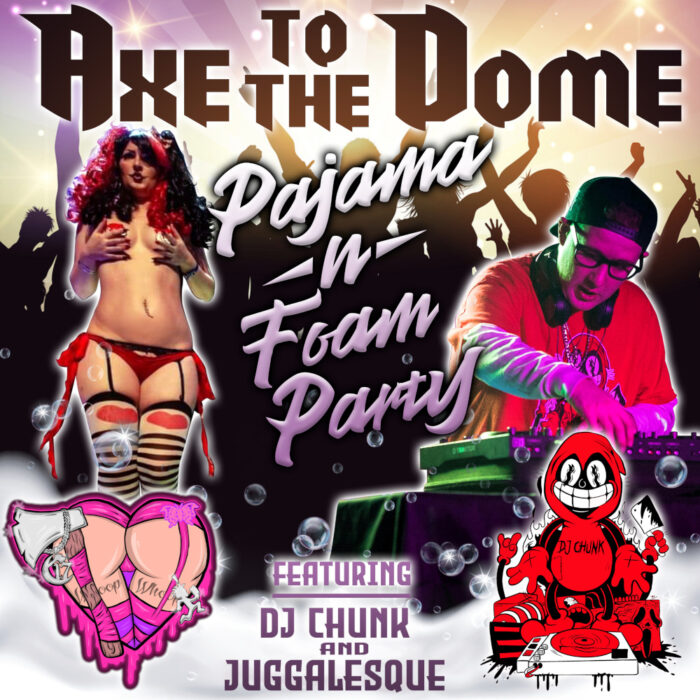 Axe To Tha Dome Pajama n Foam Party
Featuring DJ Chunk and the Juggalesque
Jumpsteady's Dream
Family: It's time to come lose your mind with an outfit to unwind and get your wig popped like a bubble!!  This shit is gonna be an Axe-choppin', bubble-poppin', non-stoppin', beat-droppin' muthafuckin' Juggalo Dance Party! Ready to bust a move in that grown ass adult onesie?  What about those fucked up bright comfy pants you're embarrassed to tell your homies about? We don't give a fuck how you rock the pajama game! Come hop in this bitch and get live with the family! Get ready to get lost in the bubbles while Juggs juggle as DJ Chunk cuts it up and flips that wicked shit all night long!! But Juggalos, we've got something special bubbling and about to pop!  It's the return of the sexy and fresh, elite crew of Juggalettes!!  The one and only Juggalesque troupe will be bringing their unique flavor of burlesque and sexy performances to the party! Bring them jugged out jammies and put it down for the fuckin family!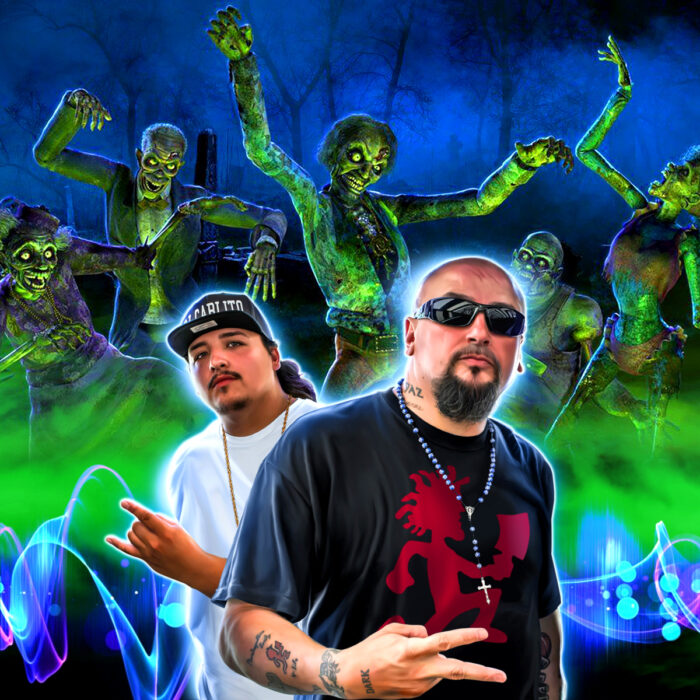 Violent J's Dance with The Dead Party
Featuring The Rude Boy and DJ Carlito
Violent J's Dream
Juggalos! Kick the cemetery dirt off your dancing shoes and get that grave wax out of your ears, it's time to boogie! Straight from the barrio boneyard, your hosts Rude Boy and DJ Carlito will be spinning hit after hit featuring exclusively the music of artists who are no longer with us…or are they? Joining your hosts on stage is a troupe of Zombie Dancers hand-picked for resurrection by The Duke of The Wicked Himself! Even the dead can't resist the call of Gathering magic, so shake off that rigor mortis, show off your best Headless Boogie and join them for one final throw down!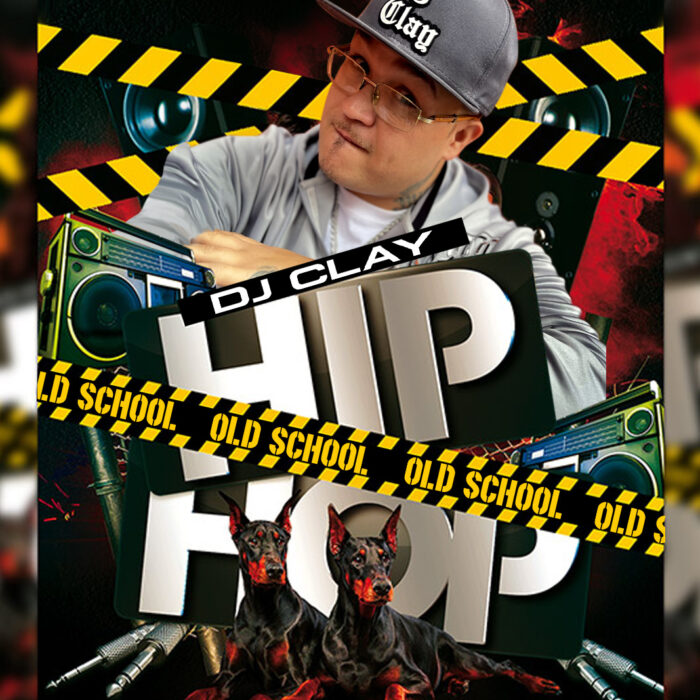 Old School Hip-Hop Party 
Featuring DJ Clay
Shaggy's Dream
You know The Gathering don't stop 'til the DJ spins it back one more time! Get ready to lace up those Adidas, zip up that track suit, top it off with a phat gold chain and get ready to set it off as DJ Clay takes to the wheels of steel, spinning nothing but classic tracks from Hip-Hop's Golden Era!  We're taking it back to the era of high-top fades and breaking over cardboard on street corners, closing out The Gathering by giving a tip of our Kangols to the culture from which this amazing Juggalo world spun out of. Hip-Hop is where it began, so what better way to close out The Gathering of Dreams than with a celebration of the music that started it all?